EXPERTISE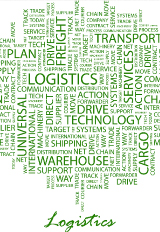 Herron & Associates is the leading investment bank devoted to clients in the Transportation and Logistics sectors engaged in mergers, acquisitions and divestiture transactions. Cementing that position is a set of advantages that we believe is unique for an investment bank dedicated to medium-sized companies.

Industry Focus: In planning for an entrepreneurial decision to sell the business, or a buyers merger and acquisition decision, whether it is strategically or financially motivated, we believe there is no substitute for an advisor with in-depth knowledge of the industry. Herron & Associates has developed an extensive array of Transportation and Logistics-focused contacts and knowledge that cover the diverse landscape of the global economy.

Market Presence: With in-depth knowledge of the industry, Herron & Associates has the ability to identify the most likely and best-suited parties to an M&A transaction. Our professionals know what needs to be done at every juncture of a transaction to negotiate the most favorable terms for our clients. Strategic and financial analysis coupled with highly customized marketing and execution of M&A transactions separate our firm from the competition.

Global Reach: A full investigation of a clientís alternatives sometimes means an international search for potential acquisitions. We have extensive experience in cross-border transactions. With relationships in the U.S. and the U.K., the firm is active throughout Europe, Asia and Latin America as well as North America.

Capital Sources: Outside financing often plays a vital role in M&A transactions. Through the firmís vast network of capital sources, Herron & Associate can arrange financing for a wide range of needs, including growth capital, M&A, ESOPís, consolidations, leveraged and management buyouts. We are able to handle all pieces of a companyís capitalization to maximize flexibility, pricing and structure.